Understand the different services Hampr provides when it comes to ordering and managing pantry items for your organisation.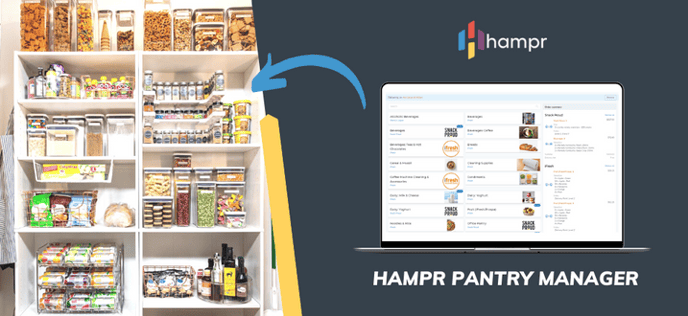 At Hampr, we understand the benefits of running a successful workplace pantry program, and the positive impact it can have on employee morale, productivity, company culture and the overall experience for your guests in the modern workplace.
We have a simple goal - to help office administrators to save time, effort and money when it comes to managing food for their workplace.
With regards to pantry, there are 3 services that Hampr customers generally take advantage of:
Self service - leverage Hampr's Pantry Manager tool to:

manage orders from one or multiple suppliers

make one-click order amendments

setup recurring (standing orders) or place one-off orders

access custom pricing and products (only available if an after hours building access pass can be provided)

Pantry Manager (ordering only) - Send a photo of your stockroom and shelves and Hampr will place orders for you each week (based upon your budget and preferences)
Pantry Manager (stock up & ordering) - 'Set and forget' pantry ordering. Hampr will send a pantry manager to stock up your shelves and place orders each week.

1 Hour - Pantry restock/merchandising - $82.50 inc. GST
2 Hours - Pantry restock/merchandising - $110.00 inc. GST
3-4 Hours - Pantry restock/merchandising - $220.00 inc. GST
If you are interested in any of the above solutions, please get in touch!

Contact us on 1300 267 809, or email pantry@hampr.com.au