Learn how to place a once-off pantry order using Hampr's Pantry Manager
Video Tutorial:
1. Click on 'Pantry' on the left Navigation Menu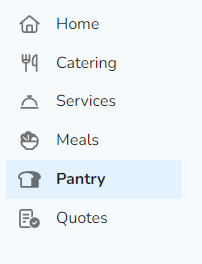 Note: If this is your first time accessing the Pantry Manager, you will need to request access. Click 'Request access' and our team will be in touch to get you setup!
2. To place a one-off pantry order, click the 'Add' button on the date of the week that you would like to schedule the order for.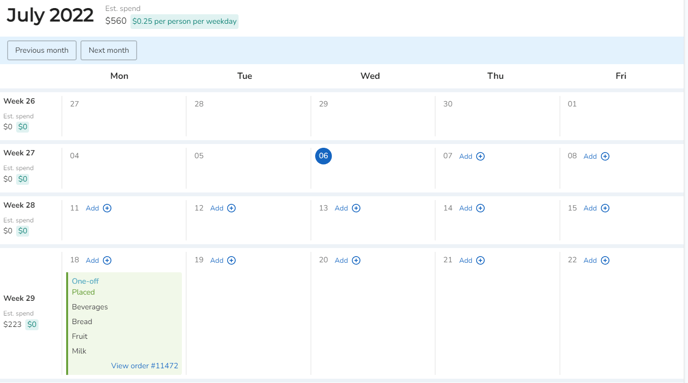 3. Select the items you would like to order and click 'Save as draft'.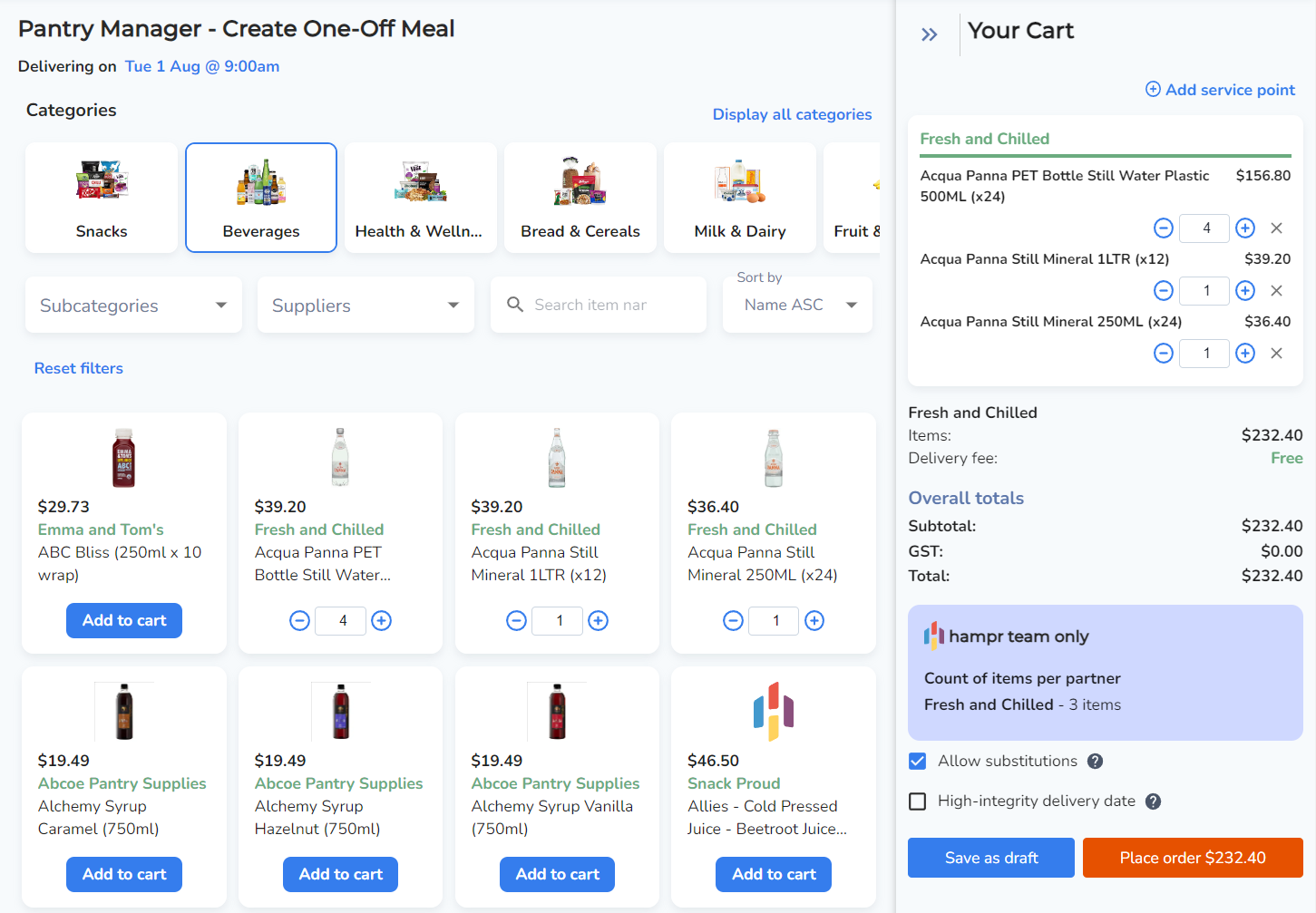 Tip: By saving the order as a draft, this will allow you to make changes and adjustments to this order leading up to the delivery date, providing more flexibility.
By selecting 'Place Order', this will place an instant order and you will be unable to make changes/adjustments to the order.
4. On the calendar view, orders that are saved as draft display a blue colour. Orders that have been placed will display a green colour.